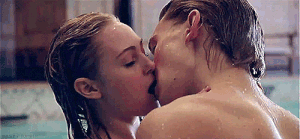 "You're telling me I can't date? Because that's gonna be a problem."
— Carrie to her father about her and Sebastian
They are known as "Kyddshaw" by fans.
First time they kissed: Pilot
First I love you (Sebastian): A First Time for Everything
First I love you (Carrie): Kiss Yesterday Goodbye
TV Show
Carrie and Sebastian first meet before the show but, we first see them together in the "Pilot". They first began dating in "
Lie With Me
".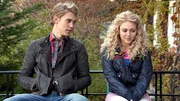 Book Series
In the books, Carrie and Sebastian first met when they were younger children.
Ad blocker interference detected!
Wikia is a free-to-use site that makes money from advertising. We have a modified experience for viewers using ad blockers

Wikia is not accessible if you've made further modifications. Remove the custom ad blocker rule(s) and the page will load as expected.